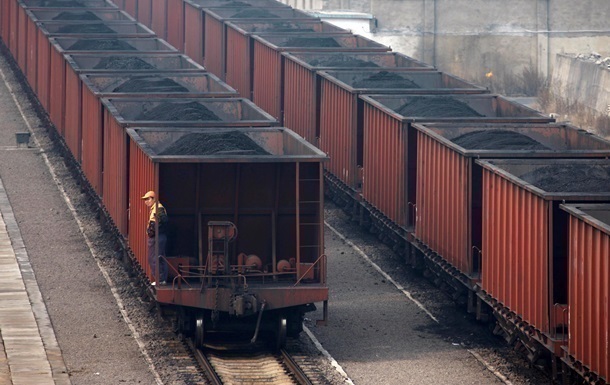 Russia annually exports nearly three million tons of coal from the Donbass
Russia allegedly uses the Ukrainian coal and Ukrainian gas on the Black sea shelf, according to the Ministry.
Russia annually exports over 2.8 million tonnes of coal from the occupied territories of Donbass. This was stated by the Minister of the temporarily occupied territories and internally displaced persons (Minot) Vadim Chernysh in Live, informs a press-Department service on Thursday, January 10.
Blackie noted that in 2014 Ukraine produced about 20 million tons of coal in the Donetsk and Lugansk regions. "And now we can say that the Russian Federation, not having its own resources – and because of the sanctions, and because of the need to make large expenditures on the military-industrial complex, and some of the problems in Syria – logistical and financial – trying to find a way to Finance themselves temporarily occupied territory", – said the Minister.
According to him, Russia uses the Ukrainian coal and Ukrainian gas offshore in the Black sea. "Part of the occupied Donbass of the Russian Federation every year illegally transports 2.8 million tonnes of anthracite coal, the cost equivalent of 288 million dollars. This is a blatant robbery of Ukrainian territory and the Ukrainian population, because mineral wealth is the property of the people of Ukraine", – said Blackie.
Earlier it was reported that Ukraine in January-November 2018 increased imports of coal and anthracite by 9.9% – to 1 million 719 thousand tons compared to the same period in 2017 up to 19 million 95 thousand tons.
News from the Reporter.net Telegram. Subscribe to our channel https://t.me/korrespondentnet