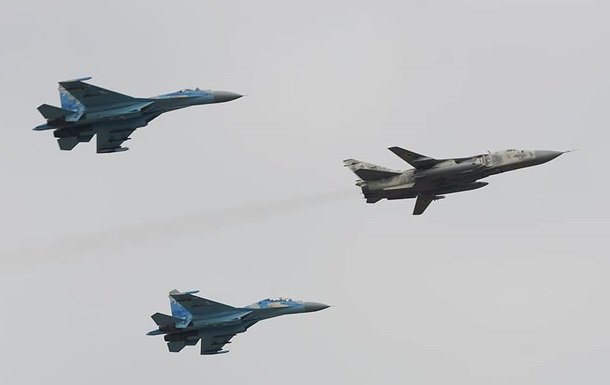 Despite the crash of the su-27, the exercises are clear skies 2018 will continue
The command of the Air forces has confirmed the identity of the Ukrainian pilot, who was killed in the crash of the su-27 near the village of Ulanov. About the second crew member promised to inform later.
General management exercises clear sky-2018 decided to continue flying all types of aircraft, despite the crash of the su-27 in the Vinnitsa region. On this night of 17 October announced the press center of command of the Air forces of Ukraine in Facebook.
It is noted that all aviation equipment, which is used during the exercise, meets all the technical requirements and passed the appropriate licensing procedures.
If this command is confirmed that as a result of a plane crash near the village of Ulanov killed two pilots, the victims among the civilian population. Investigation to determine the causes of the incident.
Su-27 UB with tail number 70 belonged to the 831 brigade tactical aviation of Mirgorod of Poltava region.
"The bodies of the pilots found, the crew commander was Colonel Petrenko Ivan Nikolaevich, Deputy commander for aviation, the chief of air force air command Eastern Air forces of Ukraine", − have informed in the command.
Also emphasized that the deceased Ukrainian pilot was fully prepared for combat operations as an instructor. Data about the co-pilot promised to tell later.
Previously, the U.S. air force officially confirmed that during the crash su-27 on Board were an American pilot.
OTV news Telegram. Subscribe to our channel https://t.me/korrespondentnet