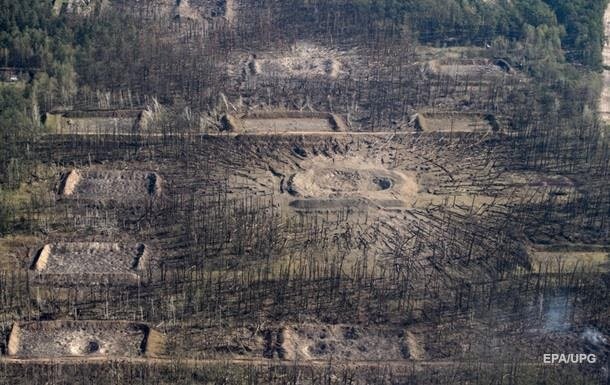 Pyrotechnics surveyed nearly 25 thousand hectares.
The bomb squad seized more than 2.5 thousand explosive objects around the military ammunition depot in Kalynivka, Vinnytsya region after the explosions at the Arsenal, the press service of the SSES.
"As of 7:00, 14 October 2017 open fires burning and explosions of ammunition in the warehouse is not observed. For the elimination of consequences of emergency situations attracted two fire tanks, two engineering machinery obstacle clearing, Ministry of defence", – is spoken in the message.
Cleaning the area from explosive objects in the 2-kilometer zone around the Arsenal.
"Surveyed for the presence of explosive devices 24 857 thousand hectares, found and seized 2 thousand 589 explosive objects. Since the beginning of the execution of the works executed and received 437 applications from the population on the identification of explosive subjects", – noted in Department.
In emergency situations only attracted by 1439 people and 277 units.
Experts have found the site of the first explosions in Kalinovka
We will remind, earlier in mass media it was reported that the explosions in the village were destroyed more weapons than the Ukrainian army have spent three years in the Donbass.
Explosions near Vinnitsa
At Arsenal in Ichnia found serious violations
Aircraft have opened the sky above the Village
Under the Kalinovka found almost two thousand ammunitions
SES: Under the Kalinovka examined more than 20 thousand hectares
Under the Kalinovka found 1500 unexploded ordnance
Source