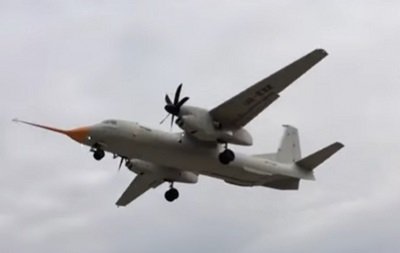 The share of Ukrainian components in the An-132 is about 15-20%.
Aircraft grade An-132 in the base cost about 30-35 million dollars. This was announced by the program Director An-132Д Alexander Khokhlov in an interview Liga.net.
"We expect to close in price to the lower boundary of this range, while competitors are closer to the top. Often the aircraft of this class implement a special aircraft mission: search and reconnaissance, Maritime patrol, jammers. That is, the plane acts as a platform for special equipment", – said the Ukrainians.
According to him, the cost of such modifications to the equipment could reach 200 million dollars in base price platform $ 35 million. He also added that the share of Ukrainian components in the An-132 is about 15-20%.
"Software and managing complex flight control system developed NTK Screen. Actuators supplies the Kharkov fed. Fuel system, avionics have also been developed in Ukraine", – said the Ukrainians.
At the same time, he said he was not authorized to name the exact volume of investments into creation of the An-132. "I can say that the contract for the design and construction of the first sample An-132 Antonov and partners have been invested on a parity basis – 50 to 50%. This applies to both financial and labor, and intellectual infusions. At different stages of the project was generated before the 9 joint teams of specialists. So, to say that the Saudis gave the money and Antonov for them made the plane wrong," – said the Director of the program.
We will remind, An-132Д – the first aircraft in the line of Antonov without Russian components, made its first flight on 31 March 2017.