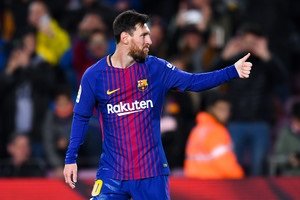 Lionel Messi
Football Leaks has published the salary of Lionel Messi.
Mediapart published material edition of Football Leaks, who presented details of the new contract striker Lionel Messi with Barcelona.
It is reported that under the deal, the Argentinian earns 104 million euros a year before taxes. After deducting such this amount is slightly less than 50 million.
It is noted that this rate is the highest in football. For example, the most expensive footballer in history, Neymar receives a "clean" 37 million, and until recently, a player in the Chinese Shanghai Shenhua Carlos Tevez – 38 million.
Also in the agreement of the Argentine written a number of bonuses by doing that he can increase his salary to 120 million per year.
Earlier it was reported that real Madrid is willing to pay for Neymar 400 million euros.
According to the materials:
iSport.ua
Source